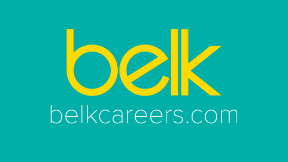 Our Belk Story
What began as a small bargain store in Monroe, N.C. has grown into the nation's largest private department store. Since 1888, the Southern woman has relied on Belk to style the memorable moments in her life. Belk spans 16 southern states with nearly 300 fashion department stores, multiple distribution and fulfillment centers, our corporate headquarters in Charlotte, NC and a clear focus on developing omnichannel technologies.
Living up to our founder's vision, at Belk you'll find a pledge to offer the best merchandise at fair prices, a focus on sincere hospitality and a commitment to supporting our communities. We're always looking for ways to go above and beyond, whether it's for just one customer or everyone in our footprint.
When you think of Belk, our stores may be the first thing that come to mind, but our identity is grounded in our values and a focus on strengthening our southern communities.
We make it a priority to create an environment that's inclusive and empowering for all of our associates. We encourage people to learn and grow. We accept one another for what makes us unique, working together as one. We believe in results. And we value integrity.
Whether you're taking that next big step in your career or simply looking for a few hours of work during the holiday season, we have a fit for you. We recognize everyone's needs are different, so we strive to create positions and workplaces that offer a variety of experiences.
At Belk, we offer meaningful work, generous opportunities and rewards you'll love.